Thursday, December 23, 2021
More heart-attack deaths occur between Christmas Day and New Year's Day than any other time of the year, but medical experts say there are ways to stay healthy and reduce the odds of a medical emergency during the holidays and into the new year.

Dr. Daniel Muñoz, executive medical director of the Vanderbilt Heart and Vascular Institute and board president of the Greater Nashville American Heart Association, said people with chronically high blood pressure tend to increase their intake of salty foods during the holidays.

"That can in some people unfortunately result in an event or a crisis like a heart attack," Muñoz explained.

Experts also noted people are more likely to skip their medications during the holidays, or not get their prescriptions refilled, which can contribute to experiencing a heart attack.

Muñoz urged residents to make healthy food choices, reduce stress and stay active while spending time with friends and family, and he added while we all deserve a treat, consuming alcohol, sweets and high-sodium foods should be the exception to otherwise healthy lifestyle behaviors.

"Making sure that we get our steps in and that we are active more days than not, preferably every day," Muñoz advised. "And also just really applying a healthy approach to food choices."

The bustle and stress of the holiday season may also lead some individuals to ignore early warning signs. Muñoz explained heart-attack symptoms can vary in women and men.

"We have learned the hard way in many instances that men and women do not present exactly the same when it comes to heart attack symptoms," Muñoz acknowledged.

He pointed out like men, women's most common heart attack symptom is chest pain or discomfort, but he stressed women are more likely to experience some other common symptoms, such as shortness of breath, back, jaw or abdominal pain, and nausea or vomiting.


get more stories like this via email
Social Issues
Christmas is a little more than two weeks away, and toy drives around the country are in full swing. A North Dakota organizer shares some things to …
Social Issues
A federal judge in Nevada has dealt three tribal nations a legal setback in their efforts to stop what could be the construction of the country's larg…
Environment
Hoosiers could get their holiday trees from any of about 200 tree farms in the state, according to the Indiana Christmas Tree Growers Association…
Social Issues
Reports from the Insurance Commissioner's office and the state Attorney General reveal an analysis of what they call "the true costs of health care" i…
Environment
Connecticut lawmakers are reluctant to approve new emission standards that would require 90% cleaner emissions from internal-combustion engines and re…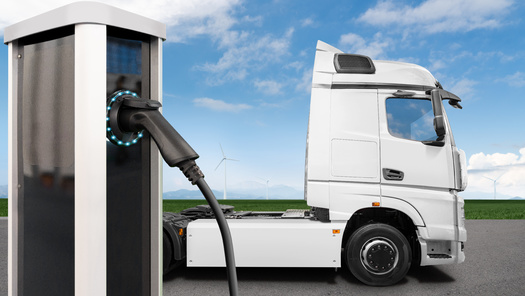 Environment
While lawmakers and environmental groups strive to lower vehicle emissions and the nation's carbon footprint, many truckers see unrealistic …
Social Issues
Another controversial move in Florida's education system is a proposal to drop sociology, the study of social life and the causes and consequences of …
Social Issues
There are at least three victims after a shooting incident that happened at the University of Nevada, Las Vegas campus on Wednesday. By afternoon…