Wednesday, February 15, 2023
Proposed legislation would exonerate all people tried and convicted during the Connecticut Witch Trials more than 300 years ago. Between 1647 and 1697, some 34 people were indicted on suspicion of witchcraft, and 11 were executed.

Rep. Jane Garibay, D-Windsor, said she drafted the bill after a constituent told her about an ancestor executed in the witch trials, and also heard from relatives of the accusers.

She acknowledged some may feel the state has more pressing priorities, but argued it is about the actions of the past affecting the present.

"You know, I do hear sometimes, like, 'We have legislation that we have to pass to protect seniors,' or, 'We have to do this,' " Garibay explained. "Some may see it as not as important, but to these families, it's really important. And it's a very simple thing to do. All we're saying is, 'We're sorry this happened to you.' "

Garibay wants the bill to provide a form of closure to families with relatives who were either the persecutors or those who went to trial. A companion bill in the Senate, sponsored by Sen. Saud Anwar, D-East Hartford, has been referred to the Joint Committee on the Judiciary.

Passing the bill has its own set of challenges, one of which is garnering support.

Beth Caruso, co-founder of the Connecticut Witch Trial Exoneration Project, finds awareness of the long-ago trials has increased in recent years.

She pointed out there are misconceptions about the push for exoneration, one being the people supporting it are stuck in the past and oblivious to current needs.

"Part of this is really for the descendants who are living, here and now," Caruso contended. "It's also to make statements about these witch trials, that are still going on all over the world."

After speaking with descendants, Caruso would like to see a memorial, since most of the accused did not receive proper burials. Last year, Massachusetts passed a bill exonerating the last person accused of witchcraft during the Salem Witch Trials.


get more stories like this via email
Social Issues
The moment Florida Governor Ron DeSantis signed a sweeping elections bill into law last week, several voter-advocacy groups filed lawsuits against it…
Health and Wellness
An Indiana licensing board has fined a local physician $3,000 and handed her a letter of reprimand after she went public about a 10-year-old Ohio pati…
Social Issues
Groups fighting for children's health are asking Gov. Gavin Newsom and lawmakers to require insurance companies to cover hearing aids and related …
Environment
From conservation to sportsmen's groups, the U.S. Supreme Court is getting plenty of backlash over its most recent ruling, which weakens federal …
Social Issues
Rural Nebraska could lose on two fronts if two of Gov. Jim Pillen's budget vetoes are allowed to stand. Pillen struck down a second year of …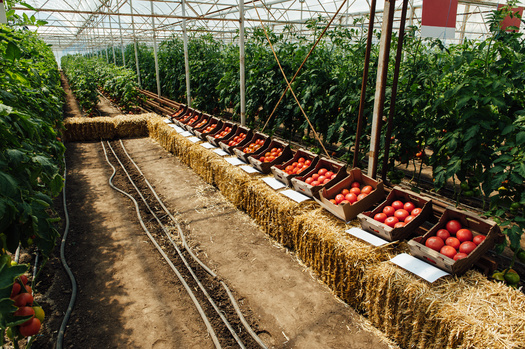 Social Issues
Rural development leaders say getting healthy, locally grown food to underserved areas is a challenge in states like North Dakota. They hope a new …
Health and Wellness
A new report spotlights some of the challenges to accessing behavioral health care for the one in seven Americans who live in rural areas. Kendall …
Social Issues
On Wednesday, Xcel Energy customers will have a chance to tell the Colorado Public Utilities Commission what they think about the company's request - …