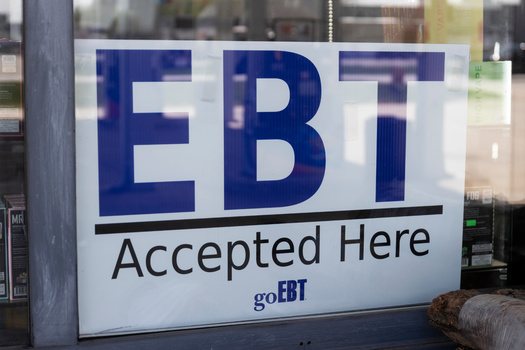 Wednesday, February 1, 2023
A recent survey offers insight into the challenges with hunger many Nevada families are facing on a daily basis.

The "Feeding Our Community" survey from the Food Bank of Northern Nevada found about half of its clients sometimes have to choose between food and transportation. One in three chooses between paying for food or medical bills.

Nicole Lamboley, president and CEO of the Food Bank of Northern Nevada, said the yearlong study is done in partnership with the University of Nevada, Reno, and underscores the many "impossible choices" leading Nevada households to become food-insecure.

"Sixty-five percent of the people surveyed had a household income of less than $20,000 annually," Lamboley reported. "That is significant. So that means, you know, they are making those tough choices."

The data showed 72% of those surveyed rent or own their own place with 26% paying a mortgage. It was collected from March 2021 through March 2022.

Because of the time frame, survey administrators realized it would be important to address whether and how the pandemic played a role. According to Lamboley, almost 30% of those surveyed said they started using a food pantry as a direct result of the pandemic.

She noted not only has demand for emergency food gone up, but half of the participants reported buying fewer healthy food options due to lower costs.

"When people have to make tough choices, they choose unhealthy food options," Lamboley observed. "Oftentimes they go with what is not best. Fresh fruit and vegetables are sometimes out of reach for people."

Lamboley added they are currently serving more than 130,000 people per month, which is a record for the organization. Their service area encompasses 90,000 square miles of Northern Nevada and into California's Eastern Sierra region.


get more stories like this via email
Health and Wellness
Most people probably never give a second thought to their visits to the dentist, but not everyone can navigate this process with ease. People with …
Social Issues
Christmas is a little more than two weeks away, and toy drives around the country are in full swing. A North Dakota organizer shares some things to …
Social Issues
A federal judge in Nevada has dealt three tribal nations a legal setback in their efforts to stop what could be the construction of the country's larg…

Environment
Hoosiers could get their holiday trees from any of about 200 tree farms in the state, according to the Indiana Christmas Tree Growers Association…
Social Issues
Reports from the Insurance Commissioner's office and the state Attorney General reveal an analysis of what they call "the true costs of health care" i…
Health and Wellness
The holiday season is filled with recipes passed down from years before, and feasting with family and friends. But think again before you have …
Environment
Connecticut lawmakers are reluctant to approve new emission standards that would require 90% cleaner emissions from internal-combustion engines and re…
Environment
While lawmakers and environmental groups strive to lower vehicle emissions and the nation's carbon footprint, many truckers see unrealistic …