During Mental Health Awareness Month, CA Policymakers Mull Priorities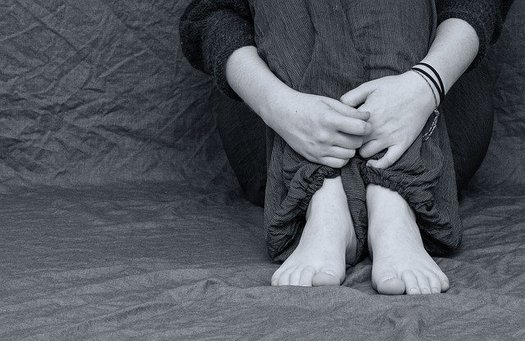 May is Mental Health Awareness Month and advocates are hoping Gov. Gavin Newsom will prioritize the issue in his revised budget, due by Sunday.

The governor's January budget proposed $4.7 million to fund the California Parent and Youth Helpline annually for three years. The helpline connects people with a trained counselor for free from 8 a.m. to 8 p.m., seven days a week.

Dr. Lisa Pion-Berlin, president and CEO of Parents Anonymous, which runs the California Parent and Youth Helpline, said additional funding is needed to keep up with demand for their services.

"With greater resources, we could have more trained clinicians to answer the phone," Pion-Berlin explained. "The demand outstrips our capacity right now. We have people on waiting lists to get into our free online weekly support groups."

The service has helped more than 40,000 people in California since it started two years ago, but they would like to help more of the Golden State's 9.3 million children.

Last week was Children's Mental Health Acceptance Week, when people are encouraged to take action and reach out to another person who might be struggling. Pion-Berlin emphasized no one should be blamed or shamed when they ask for help.

"Parents need support in identifying and accepting that change in behavior, mood swings, sleeping patterns, change in friends, that their child looks sad, and that they may need to seek help," Pion-Berlin outlined.

A 2021 study in the Journal of the American Medical Association found child suicide rates have been rising in recent years, and suicide is the 8th leading cause of death among children aged 5 to 11.


get more stories like this via email
Environment
Numerous community advocates are calling on the Metropolitan Transportation Authority to build a long-proposed subway station at 10th Avenue and 41st …
Social Issues
Relief may be on the way for many older Nevadans who need hearing aids but can't afford to pay $3,000 to $5,000 for a pair. The Food and Drug …
Social Issues
Workers in Michigan won major victories recently as a minimum-wage increase and employer paid sick time program were reinstated by court order…
Social Issues
Small-business owners and entrepreneurs in a handful of towns across the state have resources at their fingertips to help renovate and reuse historic …
Social Issues
A bill introduced in the U.S. House of Representatives would place limits on Supreme Court justices in the wake of several of the court's decisions…
Environment
The kelp forests off the Mendocino coast are starting to recover with improved environmental conditions, thanks to a conservation program which sent …
Social Issues
Madera Community College outside Fresno is making big plans after being named winner of the Million Dollar Community College Challenge Wednesday…
Social Issues
School is starting up again for Idaho kids and teachers, and community members and parents can help keep the focus on positive experiences. Kim …