Durham Food Bank Expands Offerings of Culturally Appropriate Fare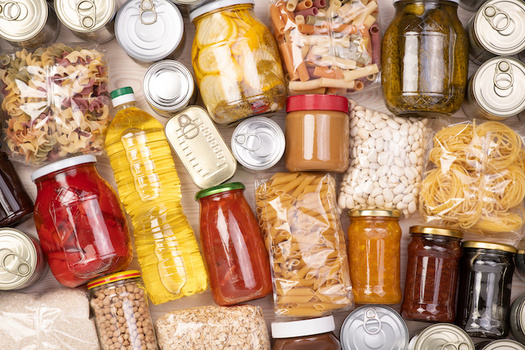 A food pantry serving immigrant families in the Triangle is bracing for an uptick in demand driven by the highest levels of inflation in decades.

Pastor and Executive Director Edgar Vergara of Iglesia la Semilla said its "Alacena Comunitaria" or community food pantry is purchasing new refrigerators and freezers, and expanding shelving space to store more culturally appropriate foods for Latino households in need.

Vergara explained many immigrant families are unable to find culturally relevant or healthy food items from local food pantries or agencies offering food assistance.

"Masa or harina are used for cooking tortillas, depending on the country," said Vergara, "but, for example, pupusas from El Salvador, or sopas or gorditas from Mexico."

The pantry's upgrades are funded by a community mini-grant from the American Heart Association, with support from Blue Cross and Blue Shield of North Carolina.

Food banks nationwide are facing a crisis. Feeding America reports donations have dropped at more than half of its food banks since the beginning of the year.

Since December, around 70% of the nation's food banks reported either an increase in demand or demand holding steady from the previous month.

Vergara said he's noticed a surge in requests for food assistance at Iglesia la Semilla's weekly food distribution.

"And every week we see an increase of vehicles," said Vergara, "families coming to get food."

He added the health of residents is at stake when adults skip meals or are unable to feed their children, and said community organizations and local governments can combine resources to have a greater impact.

"It requires interlocking arms and a willingness to work together," said Vergara, "in order to meet the very real needs that our historically marginalized communities face. "

One recent Columbia University study found Latino youths lacking access to nutritionally adequate food had higher rates of chronic disease, including type 2 diabetes, obesity and hypertension.





get more stories like this via email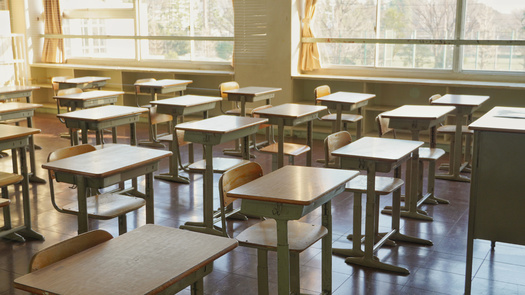 Social Issues
Research is emerging about the secondary trauma school staff members face after helping students during the pandemic. As summer moves forward…
Health and Wellness
A Florida judge plans to put a hold on the state's new, 15-week abortion ban, set to take effect today. He said it is unconstitutional and will issue …
Environment
The Environmental Protection Agency now has fewer tools to fight climate change, after the U.S. Supreme Court stripped the agency of its authority to …
Social Issues
Three projects in Idaho have been selected to receive grants from the AARP Community Challenge. Among them is the Anne Frank Human Rights Memorial in …
Environment
Montanans get a sense of what soil health is like on farms and ranches across the state with Northern Plains Resource Council's soil crawls. The …
Social Issues
A new tool aims to help older adults in Arkansas and beyond who receive Medicare track what happens at their doctor appointments. It also can help …
Social Issues
A campaign in Maine is gathering signatures to replace the state's investor-owned energy grid with a consumer-owned utility. Central Maine Power (…
Social Issues
Another important U.S. Supreme Court ruling this month has been overshadowed by the controversy about overturning abortion rights. Legal experts say …