Groups Voice Concerns about MT Rollback of Data-Based Water Standards
Wednesday, February 2, 2022
Rule-making is under way for a new law that opponents say is a step backward for monitoring water quality in Montana.

In the 2021 session, lawmakers passed Senate Bill 358, which changes the criteria for monitoring nutrients in waterways from a numeric system to a narrative system that involves personal observation of waterways.

Andrew Gorder, legal director for the Clark Fork Coalition, said the state needs the numeric standards to protect waterways that are essential to Montana's economy and way of life.

"We're just concerned as a policy matter that a shift away from these numeric standards will result in increased degradation of our streams, lakes and rivers," he said.

Nutrient buildups can cause algae blooms. A 2020 Montana Department of Environmental Quality assessment found 35% of state river miles were impaired by nutrients.

Supporters of the new law say the numeric standards created cost-prohibitive fines for water quality, especially for small, rural communities. A public comment period for rule-making on the new, narrative standards ends next Tuesday.

Betsy Baxter, a retired rancher and current member of the Northern Plains Resource Council, predicted that narrative standards that rely only on observing water quality won't catch potential issues fast enough.

"Nobody gets particularly concerned about what's going into these rivers until there's an algae bloom," she said. "Well, that's when the problem has already started. It's already there. You haven't done anything to prevent it."

John Rundquist, former Helena public works director, said wastewater from Montana's growing suburban development is a major source of nutrient runoff. He said the changes to water-quality standards could leave sources of this pollution off the hook.

"Our clean lakes and rivers are iconic to Montana and a huge source of our economy, from agriculture to recreation, to energy production," he said. "We cannot afford to continue the status quo."

Last week, the group Upper Missouri Waterkeeper announced it intends to sue the U.S. Environmental Protection Agency over changes to Montana's water-quality standards.


get more stories like this via email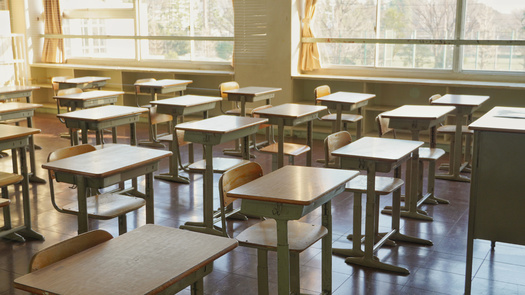 Social Issues
Research is emerging about the secondary trauma school staff members face after helping students during the pandemic. As summer moves forward…
Health and Wellness
A Florida judge plans to put a hold on the state's new, 15-week abortion ban, set to take effect today. He said it is unconstitutional and will issue …
Environment
The Environmental Protection Agency now has fewer tools to fight climate change, after the U.S. Supreme Court stripped the agency of its authority to …
Social Issues
Three projects in Idaho have been selected to receive grants from the AARP Community Challenge. Among them is the Anne Frank Human Rights Memorial in …
Environment
Montanans get a sense of what soil health is like on farms and ranches across the state with Northern Plains Resource Council's soil crawls. The …
Social Issues
A new tool aims to help older adults in Arkansas and beyond who receive Medicare track what happens at their doctor appointments. It also can help …
Social Issues
A campaign in Maine is gathering signatures to replace the state's investor-owned energy grid with a consumer-owned utility. Central Maine Power (…
Social Issues
Another important U.S. Supreme Court ruling this month has been overshadowed by the controversy about overturning abortion rights. Legal experts say …