Experts: Eye Exams Help Determine COVID Mortality Risk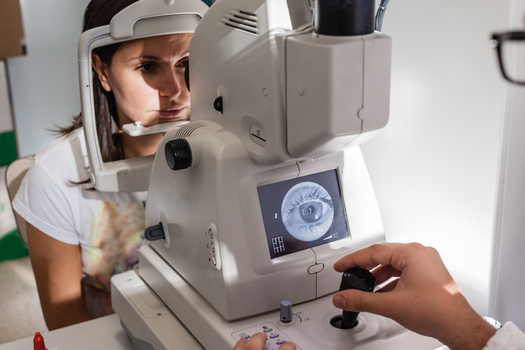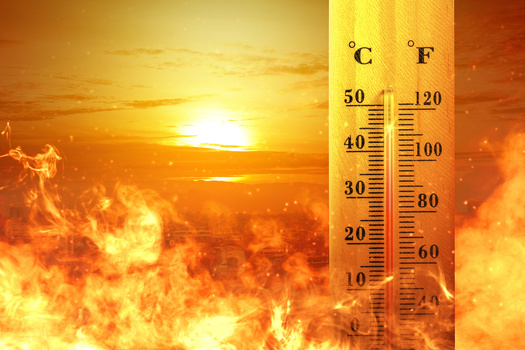 Tuesday, November 30, 2021
CARSON CITY, Nev. -- Eye exams can help determine your risk of dying from COVID, according to experts, because optometrists are often the first medical professionals to notice symptoms of diabetes.

A 2020 study in the Journal of Diabetes Science and Technology found people with diabetes are more than four times more likely to succumb to COVID than non-diabetics.

Dr. Scott Edmonds, optometrist and chief eye care officer at UnitedHealthcare, said getting treatment for diabetes will improve the odds against COVID.

"A well-controlled diabetic will fare better in the face of COVID infection than someone who is an uncontrolled diabetic," Edmonds explained. "And often that difference between controlled and uncontrolled is seen in the eye exam, as opposed to other tests."

Optometrists will suspect diabetes if a person is obese, or has a family history of diabetes, and if a younger person's prescription changes suddenly, if the patient starts to develop cataracts before age 60, or if small hemorrhages are visible under a microscope.

Edmonds noted if a patient is diagnosed as diabetic or pre-diabetic, the optometrist can recommend they take preventive measures against COVID.

"Then we can have that person take more precautions," Edmonds advised. "Being more careful with their masks, maybe talk them into getting a vaccine if they weren't otherwise inclined because now they're at higher risk."

He added so-called "long-haul" COVID can cause neurological changes that result in double vision, blur and eye strain, especially when someone is sitting in front of a computer screen.


Disclosure: United Healthcare contributes to our fund for reporting on Health Issues. If you would like to help support news in the public interest,
click here.
get more stories like this via email
Environment
Numerous community advocates are calling on the Metropolitan Transportation Authority to build a long-proposed subway station at 10th Avenue and 41st …
Social Issues
Relief may be on the way for many older Nevadans who need hearing aids but can't afford to pay $3,000 to $5,000 for a pair. The Food and Drug …
Social Issues
Workers in Michigan won major victories recently as a minimum-wage increase and employer paid sick time program were reinstated by court order…
Social Issues
Small-business owners and entrepreneurs in a handful of towns across the state have resources at their fingertips to help renovate and reuse historic …
Health and Wellness
Your first heartbreak, accident, loss of a loved-one or being chased by a dog - these and so many other incidents can be lasting traumatic …
Social Issues
A bill introduced in the U.S. House of Representatives would place limits on Supreme Court justices in the wake of several of the court's decisions…
Environment
The kelp forests off the Mendocino coast are starting to recover with improved environmental conditions, thanks to a conservation program which sent …
Social Issues
Madera Community College outside Fresno is making big plans after being named winner of the Million Dollar Community College Challenge Wednesday…