MN Broadband Test Could Pave Way for Access Solutions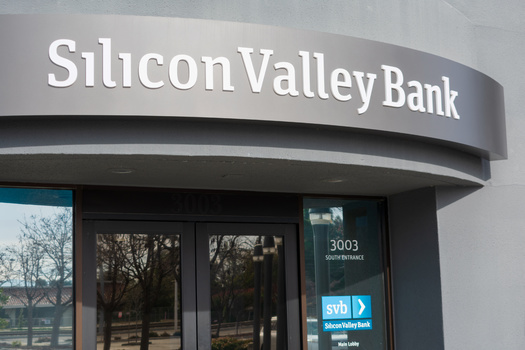 Wednesday, October 7, 2020
ST. PAUL, Minn. -- From distance learning to telemedicine, the pandemic crisis continues to expose gaps in broadband internet access.

An effort in Minnesota aims to provide a clearer picture of where customers are being left behind. On its website, the Minnesota Rural Broadband Coalition offers a free test to determine the internet speed flowing through a person's home.

Groups such as AARP Minnesota hope it will give residents age 50 and older a better idea of the level of service they're receiving.

According to Jay Haapala, associate state director of community engagement at AARP Minnesota, with the pandemic showing no signs of ending soon, technology is a vital way to combat social isolation.

"Whether it's through video-conferencing, or to connect with people online, it's not just a nice thing to have," said Haapala. "That social connection is something that's critical, to people's lives and to their health."

He said the test also can help customers advocate for themselves when dealing with their provider.

The coalition has said policymakers can use the results, too, as they decide whether to provide more funding for infrastructure.

Officials acknowledge that might be a tough sell right now, with government revenue taking a hit, but they acknowledge reliable internet service as a crucial need for many Minnesotans.

This type of test, which is being used in only one other state right now, is more detailed than what government agencies rely on, said Nathan Zacharias, project manager for the coalition.

Even if the system shows that service is provided in a certain area, he explained, the test will show that it could be lacking -- and early findings indicate as you get into the rural countryside, the need is greater.

"You're going to see a lot of dots on our map that indicate there's low levels of service, or no service at all," Zacharias noted.

He added their research shows affordability issues in urban areas as well as rural, and it underscores accessibility gaps in communities of color.

The test first launched in early August, and will be available for a year. Before that wraps up, Zacharias says they will compile comprehensive data and present it to lawmakers during the next budget cycle.

"We knew before the pandemic that everybody needed broadband," he said. "And I think everybody knows just a little bit more how much need it."

The group relied on fundraising efforts to provide the test, which can be found on the group's website.




Disclosure: AARP Minnesota contributes to our fund for reporting on Budget Policy & Priorities, Consumer Issues, Health Issues, Senior Issues. If you would like to help support news in the public interest,
click here.
get more stories like this via email
Social Issues
The Nevada Housing Justice Alliance, tenants, lawmakers and community leaders gathered at a news conference outside the Capitol in Carson City this …
Social Issues
Family caregivers provide valuable work to Washington state - even if they don't get paid. A new report puts a value to the unpaid work they do…
Social Issues
Advocates for Michigan's LGBTQ community are calling lawmakers' move to expand the state's civil rights law to include them a victory that's "been a l…
Health and Wellness
A new report finds thousands of low-income or uninsured people in Illinois face medical debt that is depleting their savings and, in some cases…
Health and Wellness
The Iowa Senate has approved a measure allowing some medical facilities to be licensed as "emergency hospitals." This would be especially important in…
Environment
The U.S. Department of Energy has opened a short public-comment window on an experimental nuclear technology in Idaho. The agency has released a …
Social Issues
School nutrition providers told Ohio lawmakers this week they're tired of hounding parents for school lunch money when their child's account accrues d…
Health and Wellness
A Georgia health advocacy group is concerned about people's health outcomes as the COVID-19 public health emergency is set to expire on May 11…